An IP65-Rated, DLC-Listed LED High Bay Fixture With Superior Lumen Output and Energy Usage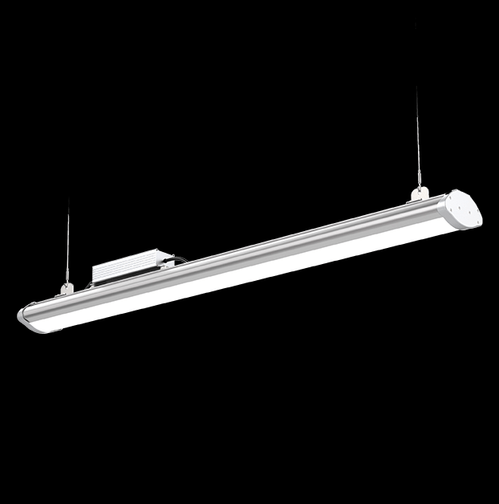 Logical Green Solutions' LED High Bay fixtures offer the latest technology in LED modules and lumen efficiency. The LED High Bay fixture offer a modern and sleek design. The fixture is IP65-rated which means that the fixture is totally protected against dust and protected against low pressure jets if water from all directions, limited ingress permitted. The LED High Bay fixture has an aluminum body with polycarbonate lens, which prevents direct eye contact with the LED modules and provides an even light source. The LED High Bay fixture is ETL and DLC listed.
Besides the popular 150W and 200W LED High Bay fixture configurations, the LED High Bay fixture is also available in 60W and 100W configurations. Dimming and motion sensors are also able to be added to to the LED High Bay fixture.
Benefits
Improved light quality
No glass 
Polycarbonate Lens
Aluminum fixture body
IP-65 Rated
DLC Listed
Features
50,000 hour life expectancy
10 Year Warranty
Aluminium Body
Polycarbonate Lens
Available in 5000K or 4000K (additional kelvin configurations available based on quantity)
Available in 60W, 100W, 150W and 200W configurations
Available with dimming and motion sensor options
Specification Sheets