Risk Management, HR Compliance, and Workforce Health Solution for Now and Into the Future
As the COVID-19 pandemic slowly retreats, everyone shares the goal of getting back to the things we enjoy. However, as a business owner, CFO, CEO facility manager, Human Resource manager, or director of operations you know when it comes to the safety of your employees, clients, and visitors you cannot just "go back to normal".
In the future, it will be critical to your success and to our community as a whole to implement cost-effective, proactive methods, procedures, and systems with the goal of avoiding another pandemic.
​
Logical Technology Solutions provides you with a touchless, temperature detection and thermal scanning solution to protect not only health and safety but also lower your company's liability. With this solution, all employees and guests will have their temperature checked as they enter your premises — alerting you immediately if they are presenting an elevated temperature. It can also alert people entering the building to, "Please wear a mask". The system has an option for a custom questionnaire that can be answered on a smartphone (by scanning a generated QR code) or via an attached mouse at the time of temperature scanning. This can all take place in less than a few seconds.
​
The system with the turnstile option can be an ideal solution for large venues like sporting events, indoor shopping malls, financial facilities, churches, theatres, and weddings.
Download Flyer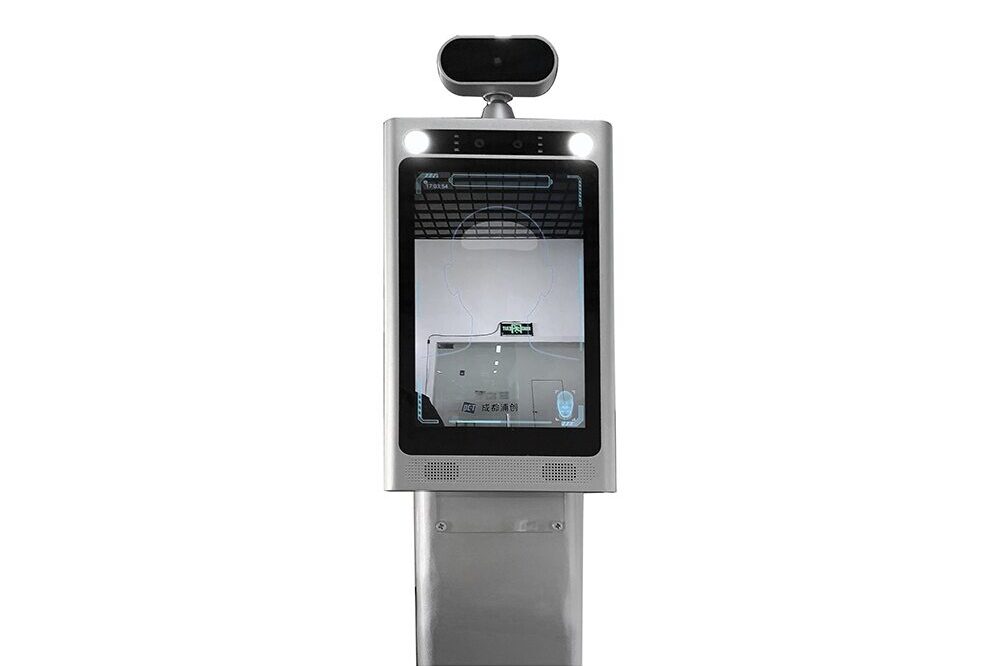 How the Remote Temperature Detection & Facial Recognition System Works
Our remote temperature detection & facial recognition system is easy and simple to use. Employees or customers stand infront of the device and within a few seconds are notified whether their temperature is within normal range or to step to the side for assistance if their temperature is above average. This allows you to keep your employees and your other customers safe and greatly reduce your liability during these difficult times.
FLEXIBLE CODE
• Easy to implement and setup
• Works online and offline
• Real-time temperature detecting and notification
• Wi-Fi, USB, Ethernet, or Bluetooth connections
• Dual-light, multi-lattice, infrared thermal imaging: :+/-0.2°F
SECURITY
• 100% identification of real humans; detects photos / videos
• Device can store employee facial images
• Device can be toggled to notify you of non-employees entering building
• Can enable "mask mode" which allows employees to wear masks during detection
ACCESSORIES
A number of accessories are available for our Remote Temperature/Facial Recognition Unit (accessories pictured left.)
• Floor Stand A (54″): $389.00
• Desktop Stand: $175.00
• Turnstile System: Call for special pricing as turnstiles are quoted for your specific project requirements

AFFORDABLE PRICING
• The remote temperature/facial recognition unit is available for the low price of $3099.00 (financing is available! See below)
• The above price includes installation/setup of the device at your location by our team
• Each unit requires a $49.99/month service contract for access to updates, technical support, and more.
Purchase Your Remote Temperature Detection & Facial Recognition System to Lower Your Liability and Increase Your Safety Today!
As we realize that cash flow may be tight during the pandemic, we have options to make safety, comfort, and confidence affordable for you. Orders for $7,500 or more qualify for equipment financing. You can purchase two systems for only $160 per month*
*Financing per-month rate variable based on customer credit score, term, and other factors